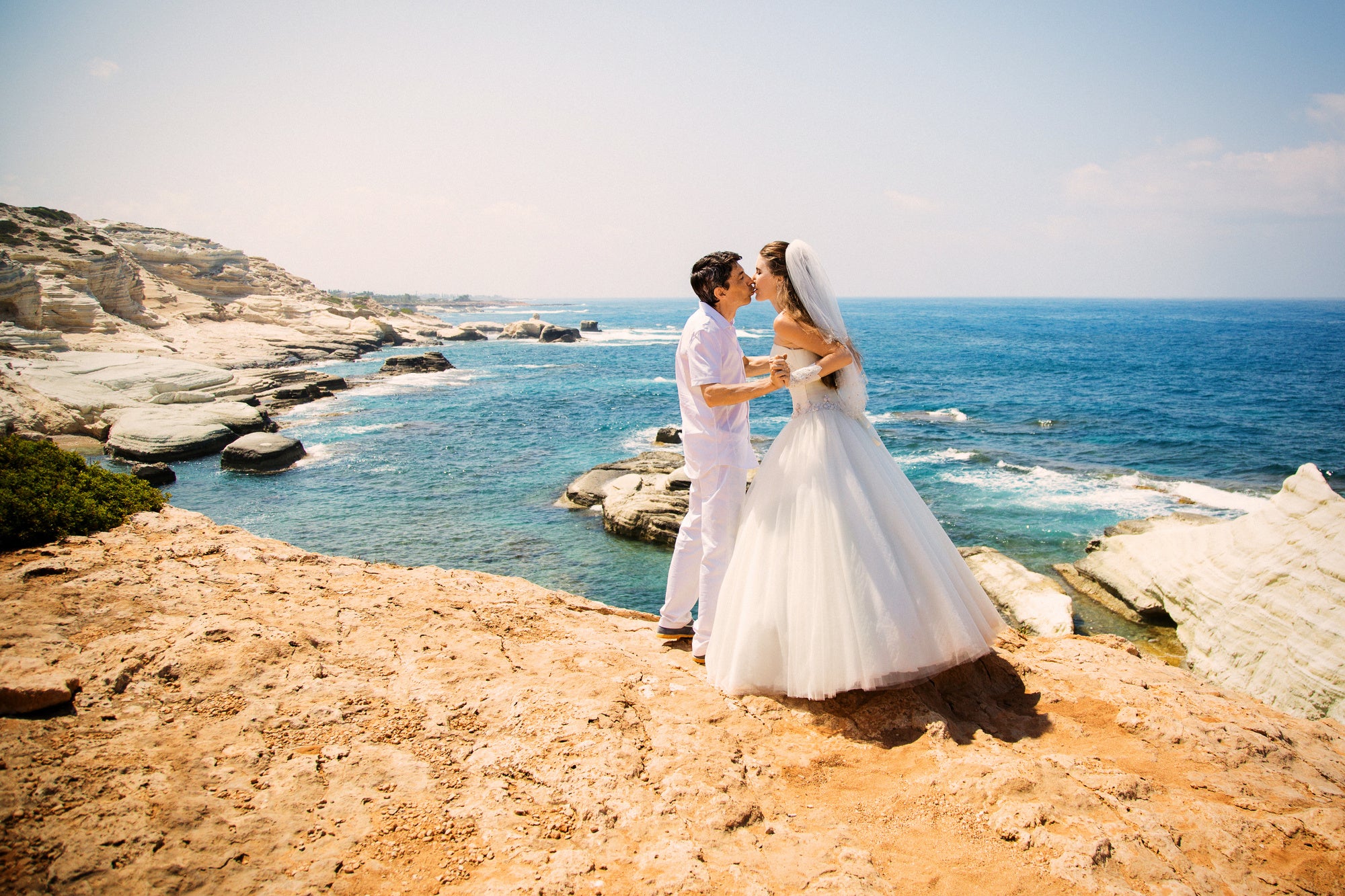 The Perfect Beach Wedding Dresses (And Effortless Styling Tips!)
Are you shopping for destination wedding dresses online? 
Getting ready for marriage involves a lot of excitement and nerves while making the arrangements. Beach wedding is a good choice because it's all the rage for a location for destination weddings nowadays. After that, the next obvious step is the dress you're going to wear. 
Don't fret, we've got a simple guide to help you make your wedding ceremony as perfect as possible. Here are some of the best beach wedding dresses you can pick from:
A-Line Wedding Dress
Never go wrong with this dress on your wedding day, beach or not! It's one of the most versatile beach wedding dresses for every body type. The A-line draws up the eyes and slims down your figure to elevate your bridal look. 
Sophia Tolli Style's Kaydence is the perfect example of a simple yet intricately patterned dress. You can have your silent moments of pause as people admire the dress, putting you in the spotlight on your big day.
Short Beach Wedding Dress
Nothing coveys a fun and carefree beach wedding than a short beach ensemble! The high hemline can also keep the sand away to prevent damages to your dress. It's a great look for a casual yet stylish style on your wedding day. 
With the right length and accessories, you can be elegant like a graceful ballerina.
A short puffy dress is like flower petals blooming while you're declaring love for each other. Display sophistication with knee-length dresses if you crave a little dramatic flair. 
Boho Wedding Dress
If you want to take on a whimsical and laidback beach wedding, a bohemian wedding dress is a must-have. Pronovias Goblin and Olympia are great additions for potential bridal looks. 
Imagine yourself donning one of these dresses with ethereal-like lights from the horizon. The feminine details of the simple wedding dress will be quite beautiful to look at every angle. Don't miss the chance to look and feel like the divine Greek goddess Aphrodite herself! 
Sexy Beach Wedding Dress
The beach is no stranger to showing some skin under the shimmering sun, right? You should own that glamorous and formfitting wedding dress if you want. Don't be afraid to showcase your bold and playful personality.
Dresses with flowing thigh slits to catch the breeze can emphasize your tanned legs and shoes. The off-shoulder designs are a brilliant way to flaunt your collarbones and shoulders.
Effortless Beach Wedding Dress Tip
If you're going to buy wedding dresses online, you might as well include some accessories. You can still further style your wedding dress to look your best! 
For short and A-line dresses, try out statement earrings and crowns to compliment the look. Bohemian wedding dresses call for floral headpieces and pins. Belts and bracelets are simple yet classy adornments to customize your outfit. 
Stay away from veils for beach weddings because of the breeze. Your partner would like to see your face while saying the wedding vows. 
The same goes for heels to avoid looking funny while walking in the sand. Go for stylish flat shoes, wedges, sandals, and pumps instead to provide stability.
Pick the Perfect Beach Wedding Dresses for You
Now you're ready to pick out the best beach wedding dresses for potential bridal looks. It's your special day so be sure to choose something you like for yourself!
Are you still looking for the perfect wedding dress for your special day? Contact us here and we'll get in touch with you as soon as we can!