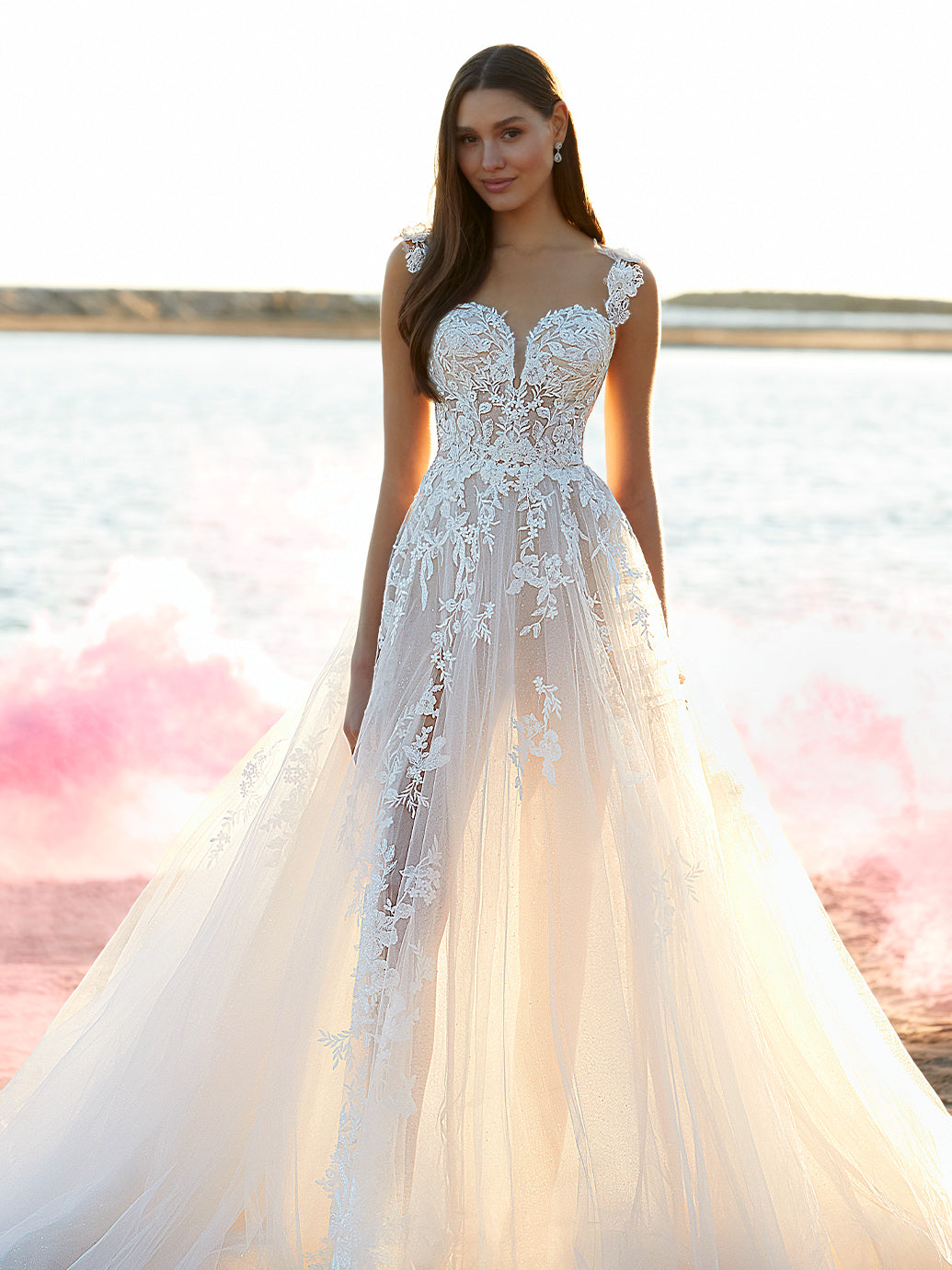 The Top 10 Wedding Dress Trends for 2021
Dress to impress. 
Wedding gowns are the most important dresses out there. They promote elegance, grace, and authenticity.
Every bride is different, so every wedding dress is different. There are millions of different wedding dresses to choose from, each with its own features. But there are a few trends that remain popular. 
Make your wedding experience simpler by knowing the latest trends. Here are ten trends for 2021.
1. Short Wedding Dresses
When we think of wedding dresses, we often think of full-body dresses with long trains. But short wedding dresses make great fashion statements. 
Short wedding dresses allow you to show off your footwear. They accentuate your legs and feet, and they allow for cool air to flow onto your body. If you want a train, you can keep it short for an elegant but casual appearance.
2. Capes
Capes extend from the shoulders, creating a regal appearance. Unlike trains, capes don't drag, permitting flexibility and movement. 
You can go minimalist with a sheer cape. But a beaded or printed cape provides flair. Match a crepe or georgette cape with a skirt for a floaty aesthetic.
3. Open Backs
Bareback dresses have been popular for several years now. They contribute to a sultry dress while remaining modern and modest. 
You can open the back as long as you want. For an impressive and seductive look, go for a hip-skimming dress.
4. Square Necklines
Square necklines were popular in the 1990s. They've made a huge comeback, creating a flattering and breezy appearance. 
A square neckline on heavy satin is a great classic-style dress. You can get more romantic with floral lace, or you can appear modern with crepe. 
5. Lace
Applique lace pairs very well with clean fabrics. Modern lace adds textures and floral motifs to wedding dresses. To accentuate your silhouette, add a lace bodice with a pleated skirt.
6. Ruffling
Exaggerated shoulder ruffles create grand ball gown wedding dresses. Ruffly skirts add dimensions to silhouettes with a whimsical vibe. 
If you want something very fluffy, you can have ruffles at the top and bottom of a dress. This creates a feathery and fashion-forward appearance.
7. Jumpsuit
Jumpsuits are a comfortable alternative to traditional dresses. If you are having a cold-weather wedding, wearing pants provides warmth in the outdoors. Add allover lace and shimmering fabric for a more modern look.
8. Subtle Sparkling 
You don't have to dazzle people with sparkles. Adding a few subtle splashes of sparkle creates a frosted appearance. 
Add a glittered tulle or sequins. If you want more sparkle, you can add it. Just make sure you don't reflect too much light. 
9. Sleeves
Not all sleeves come alike. Balloon sleeves work great with off-the-shoulder dresses. They build the silhouette of the dress for a romantic appearance.
For added flair, you can select bishop sleeves. Bishop sleeves flare at the shoulder and gather at the wrists. They work well with simple accessories.
10. Slip Dresses
Kate Moss and Caroline Kennedy made slip dresses famous in the 1990s. They feature skinny straps and curve skimmers, perfect for any size. 
If you want something more modest, add a lace topper. You can also feature detachable sleeves for added warmth. 
Say Yes to the Dress
For every bride, it seems there are ten wedding dresses. You can narrow down your choices by looking at some popular trends. 
For a flowing look, consider short wedding dresses, capes, open backs, and square necklines. Lace and ruffling complement a number of different styles. 
Jumpsuits are unconventional but increasingly popular. Sparkling, sleeves, and slip dresses add flairs of texture to your dimensions. 
For more help, go to the experts. Camellia Bridal Shop offers a stress-free shopping experience for thousands of dresses. Contact us today, or call us at 1-800-709-6308.