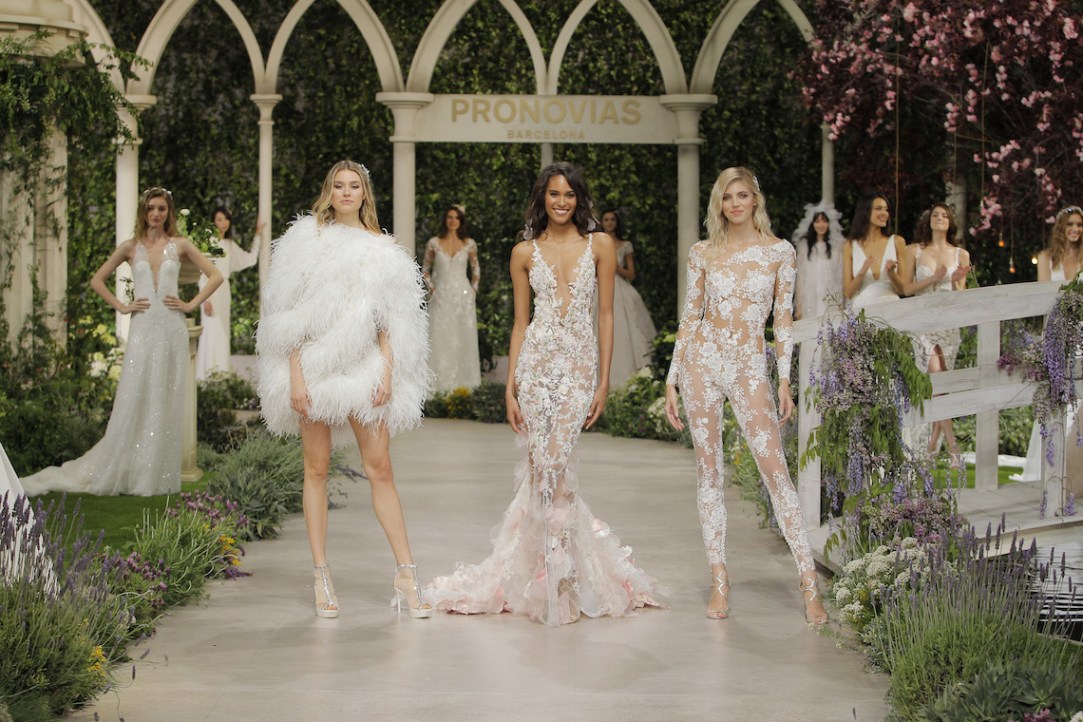 Wedding Dress Trends to Look Out for In 2019
As any bride knows, the wedding dress is one of the most quintessential pieces of the perfect wedding. Of course, finding the perfect dress is a fundamental component for any wedding planning, because it is something that you and your husband will remember for years to come.
Not only is your dress a statement of your marriage, but it's a statement of your youth, love and unique style. When it comes to picking out the perfect dress, it's important to highlight who you are in the time period in which you get married.
The best way to do this? Unite your personal style with the trends of the season into the perfect dress that your family will look back on with sentimentality and nostalgia.
For your convenience, we've put together some of the top wedding dress trends to come off the bridal fashion runway this year that you will be sure to see in 2019.
Blooming Dresses
Flower crowns may be out but floral dresses are taking over the runway in the new season. Bold floral patterns, embroideries, and appliques are becoming more and more popular as an essential part of any wedding dress.
The 3-D flower pieces can add dimension and texture to an otherwise simple dress while creating a sweet and feminine look for the bride. It's the perfect way to create a one-of-a-kind look for your wedding.
Feminist Pantsuit
Who said the bride has to wear a dress? It's no surprise that in this age of feminism we are seeing more and more jumpsuits and pantsuits on the runway.
It makes a statement and allows you to show that you don't have to wear a dress to be stunning. Plus, dancing at your reception will be so much easier in pants than in a floor length dress.
Short and Sweet
As civil courthouse ceremonies become more and more popular and an intimate and simple way to make your marriage vows, fashion designers are compensating by producing short, elegant, and simple dresses, perfect for a courthouse look.
Even if you aren't getting married in a courthouse, the short dress look can be fun and functional for any kind of ceremony, plus you can actually see your wedding shoes!
Capes Over Veil
Not really into the whole veil train trend? Instead, use a flowy cape to accessorize the dress.
This can add movement and layers to your look as well as providing functional warmth or coverage in the colder months.
Plus it allows the bride to change up her look in the transition from ceremony to reception by just simply removing the cape.
Sleeve Puffs
It might be a good idea to pull out a picture of your moms' wedding gown because the 80's are taking over the fashion scene this season. Those puffy sleeves that she wore on her Lady Di inspired wedding dress are back in style, and lighting up the runway.
This old trend takes a new form in a more romantic and boho chic way and we think that it creates a beautiful billowy look.
The puffs don't necessarily have to even be at the shoulder. Play around with ones at the bottom of the sleeves!
Royal Inspo
In the wake of the royal wedding and Meghan Markle's gorgeous and simple dress, designers are using her as inspiration to create royally inspired dresses for the season.
These conservative and sophisticated looks made for a princess can make you feel like one too as you walk down the eye towards your forever.
Traditional doesn't always have to be a bad thing, and its perfect for a mature and regal style.
Age of the Minimalist
Minimalism isn't just taking over our home decor and life organization, but slowly creeping into our fashion choices and style. When it comes to wedding dress trends, this simple understated look is catching on.
Take away all the frills, beading and lace and stick with a clean and unadorned dress for your wedding. This day is, after all about you and your future husband, so why should the dress be the center of attention.
Minimalistic, simple dresses are showing up on the runway and allowing the brides who wear these designs to not be outshined by the dress they are wearing, but they themselves are highlighted because of its simple elegance.
No Fear for Lots of Tiers
Wedding trends are taking tiers off of the cake and adding them to the designs of the dresses.
Looking for a unique way to add movement and body to your otherwise simple silhouette? Tiers are the way to go.
Designers are helping a bride feel whimsical and creative with this funky layered look.
Oversized Bows
Not just the small girly ones that you might traditionally see on a bridal gown, these bold statement bows are splashing onto the scene and designers create a fresh twist on a traditional component of many wedding dresses.
Instead of being just an accessory piece of the dress, these oversized feminine bows are more of the attention-grabbing focal point and will be sure to make your dress a memorable one.
Glitter Galore
Unsurprisingly, as the 80's influence recycles its way back into the fashion sphere, glitter is making a comeback too, but this time it's by way of the wedding dress.
This sparkling look is festive, fun and just plain unforgettable. Rocking the glitter is a way to be chic and glamorous without having to have too many accessories.
Wedding Dress Trends for 2019
With the spike in technology and the ability to take a professional photograph with just a cell phone, weddings are more documented than ever. It's important the dress you wear on this incredibly important day is something that you will want to remember.
Whether it's a simple floral design or a bold jumpsuit statement, studying the trends of the runway this year is sure to leave you inspired.
For more wedding dress inspiration, 
create an account
 and scan our selection of gorgeous gowns.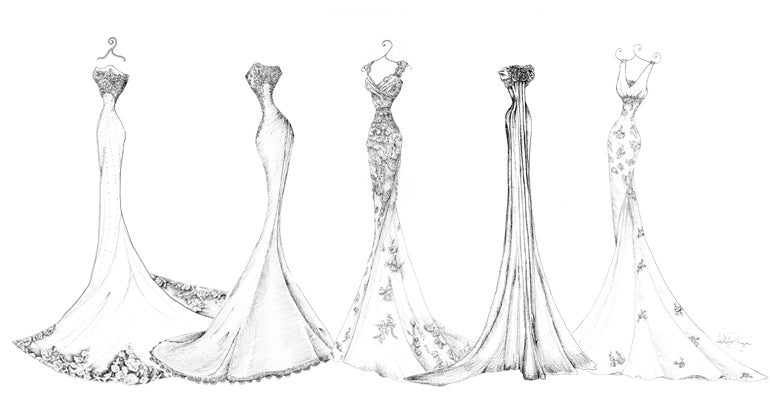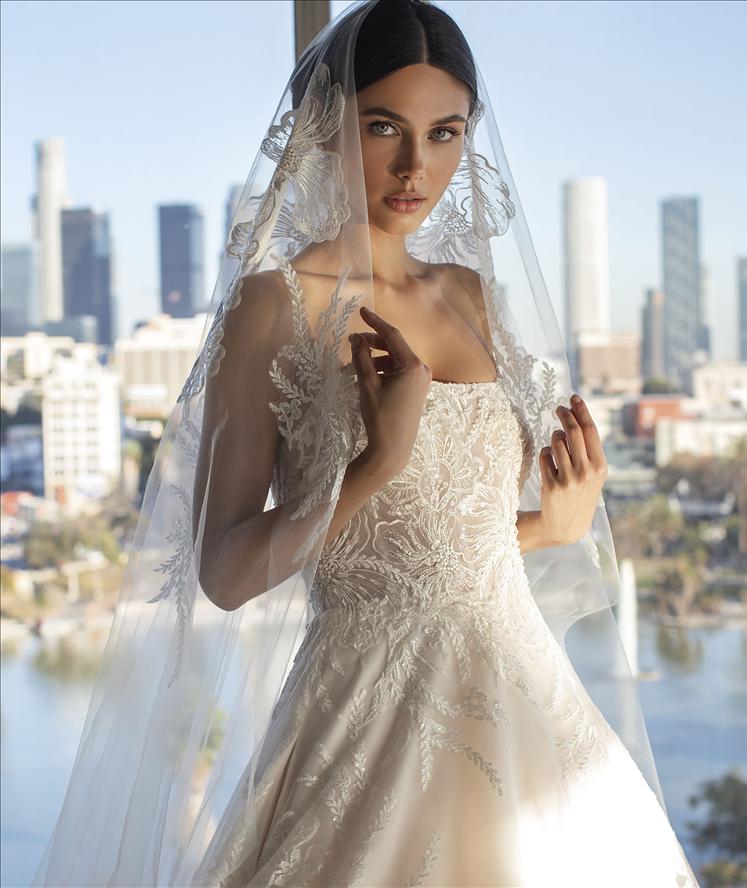 Veil or No Veil? Here's How to Decide
Were you one of those girls that dreamed up their perfect wedding gown on their perfect wedding day at just 10 years old? Did you picture the traditional wedding or something a bit more off the wal...
Read more