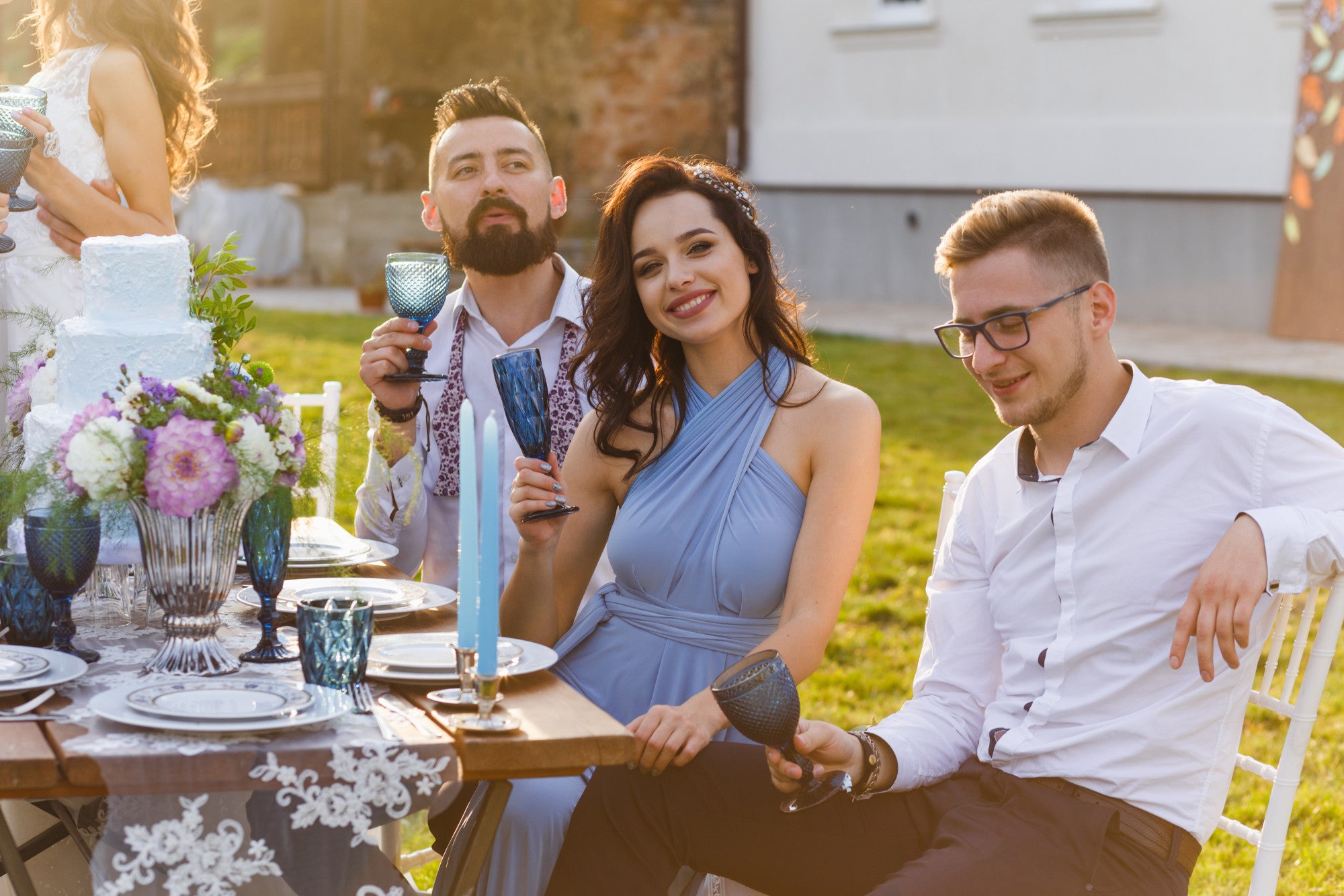 2021 Wedding Guest Dresses
Getting invited to a wedding, whether it is for a friend or family member, is exciting. You get the chance to dress up, watch them walk down the aisle, see them exchange their vows, get a free meal, and dance the night away. 
Did we mention you get to dress up?
Wedding guest dresses might not be the main attraction of the night, but they're still pretty vital to have an elegant and stunning wedding. You want to make sure that you're dressing to impress at the next wedding you attend. 
Be sure to keep reading for our guide to the top wedding guest dresses you need to know about in 2021. 
Animal Print
When deciding what to wear to a wedding, it is always important not to wear the same color as the bride. One thing you might be sure about is the bride won't be wearing is animal print. 
Wearing animal print to a 2021 wedding can be classy and remarkable. As long as you find the perfect way to do it. A long silky dress can be astounding, and you'll have everyone asking where you got it. 
Minidress
One of the most prominent 2021 wedding guest dress trends is a minidress. You'll find that a minidress with long sleeves is a fan favorite and looks great on lots of people. 
You might even want to check out a mini dress with a high neck. These look elegant as well, especially for a wedding. A squareneck is also a magnificent way to go if you prefer the look. 
A long sleeve dress could even work great for a winter wedding as long as you style it right. You'll want to pair it with some warm weddings and even some boots.  
Short and Strappy
You'll find that some brides have a reception dress that they can party in. As a wedding guest, you won't have the luxury to change outfits, which is why your 2021 wedding guest dress should be one that you can dance the night away in. 
A short dress with thin straps is the perfect wedding guest dress that you'll be able to dance and celebrate while wearing. Make sure that it isn't too short though! 
Wear a jacket over the dress at the church, so it looks appropriate. Yet, later on, you can take it off, so you're more comfortable to party. 
Something Floral
If you're attending a wedding in the summer, then the best wedding guest attire is floral. A floral flowing dress is going to look stunning and feel comfortable during a summer wedding. 
You can dress a floral dress up or down depending on what type of shoes you pair it with as well. If you're attending a fancy wedding, then go for a pair of heels. Yet, if the wedding isn't as classy, opt for some laid back sandals in the summer. 
The Top 2021 Wedding Guest Dresses
As you can see, the perfect wedding guest dresses are crucial to finding for everyone. Make sure you use our list the next time you're picking out a dress for a wedding you'll be attending.
If you're a bride or know someone who is getting married, we have the perfect wedding dresses that look stunning. Be sure to contact us with any questions that you might have!